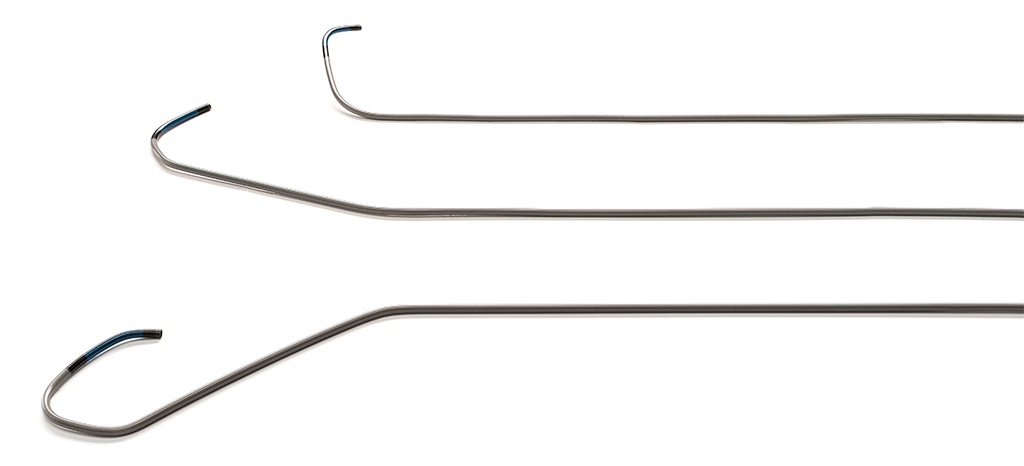 HEARTRAIL® III Guiding Catheter
A family of radial guiding catheters that provides enhanced back up support in comparison to standard femoral guiding catheter shapes - resulting in simplified procedures.1

Flexible Shaft:  Designed for trackability even in tortuous vessels
High Radiopacity:  Enhanced by distal braiding for visibility under fluoroscopy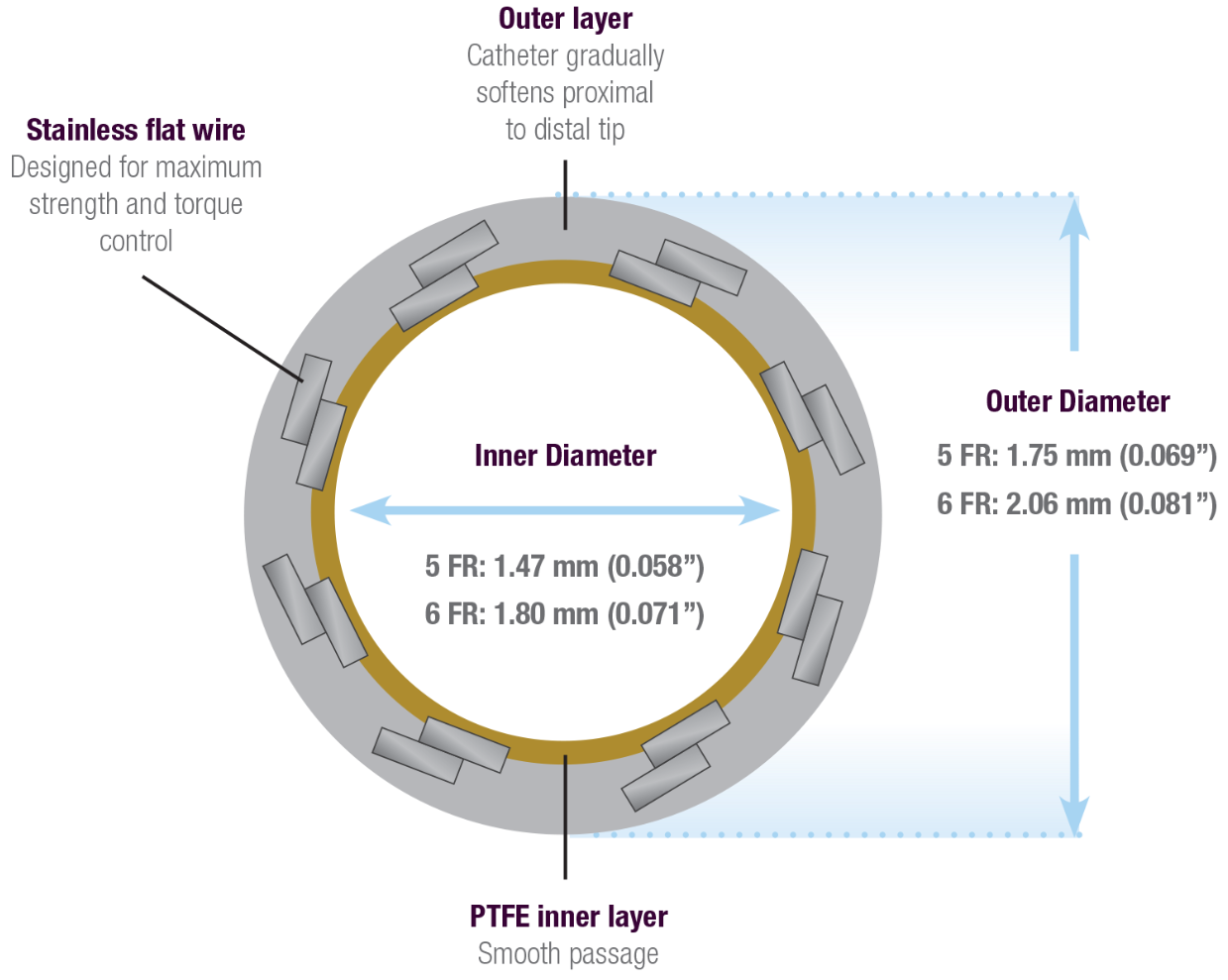 Offer capability of accessing the right and left coronary arteries, potentially avoiding catheter exchanges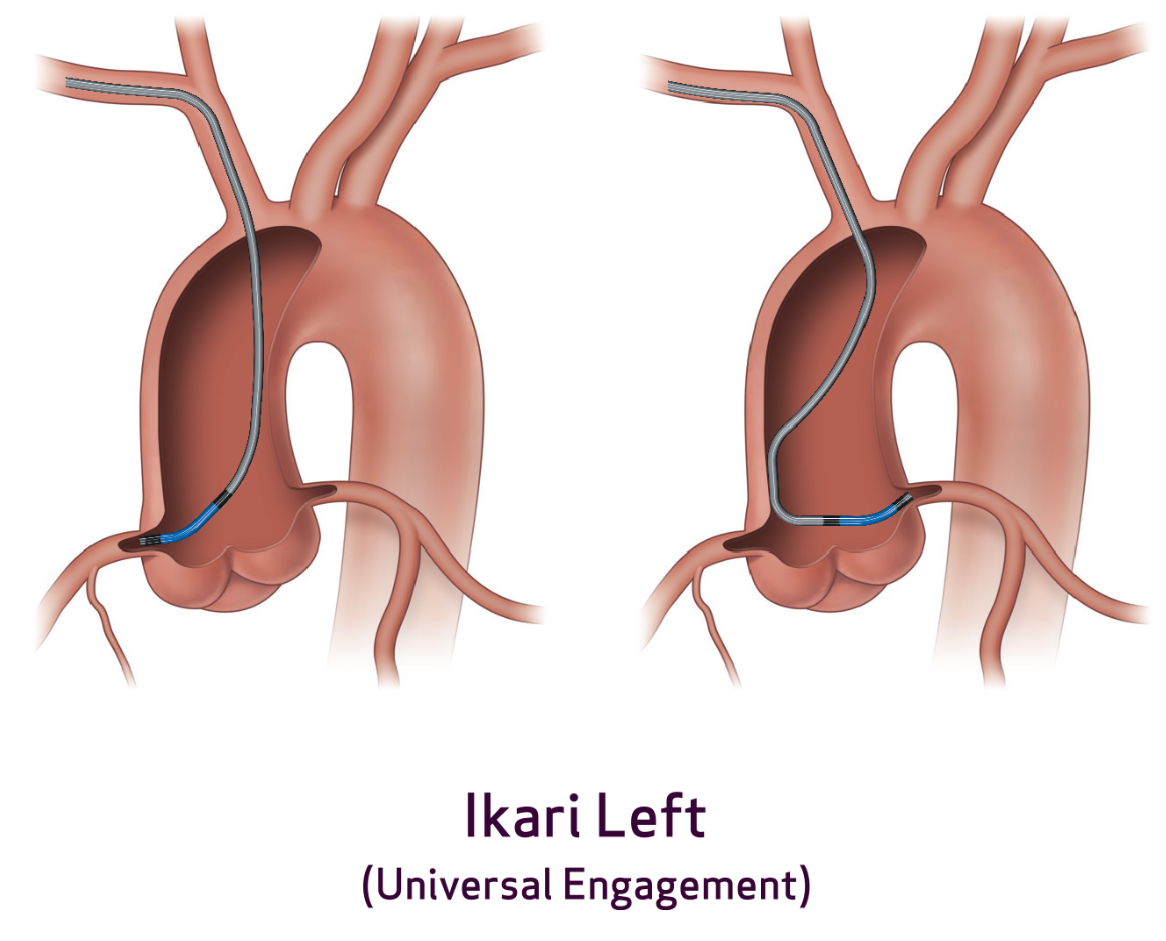 Catheter designed to use contralateral wall resulting in enhanced back-up support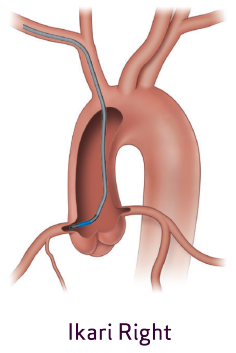 HEARTRAIL® III Guiding Catheter Product Codes
Shape Category
Shape Name
Product Code
 Size (Fr)
Length (cm)
Side Holes
Ikari Left
 IL3.5 
40-5370
5 Fr
100
0
40-6370
6 Fr
100
0
40-6371
6 Fr
100
2
 IL3.75 
40-5372
5 Fr
100
0
40-6372
6 Fr
100
0
40-6377
6 Fr
100
2
 IL4.0
40-5373
5 Fr
100
0
40-6373
6 Fr
100
0
40-6374
6 Fr
100
2
 IL4.5
40-5375
5 Fr
100
0
40-6375
6 Fr
100
0
40-6376
6 Fr
100
2
 
 
 
 
 
 
Ikari Right
 IR1.0 
40-5380
5 Fr
100
0
40-6380
6 Fr
100
0
40-6383
6 Fr
100
2
 IR1.5
40-5381
5 Fr
100
0
40-6381
6 Fr
100
0
40-6384
6 Fr
100
2
 IR2.0  
40-5382
5 Fr
100
0
40-6382
6 Fr
100
0
40-6385
6 Fr
100
2
 
 
 
 
 
 
TIG
 TIG4.0
40-5311
5 Fr
100
0
40-6311
6 Fr
100
0
RX ONLY. Refer to the product labels and package insert for complete warnings, precautions, potential complications, and instructions for use.
Ikari Y, Nagaoka M, Kim JY, Morino Y, Tanabe T. The physics of guiding catheters for the left coronary artery in transfemoral and transradial interventions.

 J Invasive Cardiol

. 2005 Dec; 17(12): 636-641.