Terumo Group's Targets for Greenhouse Gas Reduction Approved by the SBT Initiative as 1.5°C Aligned
TOKYO, JAPAN – April 24, 2023 – Terumo Corporation (TSE: 4543) today announced that its greenhouse gas (GHG) emissions reduction targets have been approved by the Science Based Targets initiative (SBTi) as being aligned with the common goal to limit global temperature rise to 1.5°C above pre-industrial levels.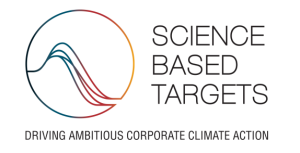 Terumo's targets, which were validated by SBTi as being aligned with a 1.5°C pathway, commit to reduce absolute scope 1 and 2 GHG emissions by 50.4% by 2030 from a 2018 base year, and reduce scope 3 GHG emissions by 60% per unit of revenue over the same timeframe.  
In 2020, Terumo's then-current GHG emissions reduction targets were validated by SBTi as "well-below 2°C" aligned. The company unveiled in March 2022 its commitment to achieving carbon neutrality for scope 1 and 2 by 2040. To achieve this ambition, Terumo has implemented various measures to reduce GHG emission from its business operation, such as Group-wide promotion to save energy and implementation of solar panels at manufacturing sites to increase utilization of renewable energy. The company is also working to reduce waste, make effective use of natural resources, and develop products that are safe for both people and the environment.     
"With Terumo's Group Mission of Contributing to Society through Healthcare, we have continued to listen to the voices of patients, medical professionals, and stakeholders, to realize a sustainable society balanced with a steady growth of the company", said Kazunori Hirose, Director and Group Managing Executive Officer, Chief Manufacturing Officer, Terumo Corporation. "We position the reduction of environmental burden as one of the most important sustainability priorities. By committing to the 1.5°C pathway and working with various stakeholders to achieve the goal, we will further accelerate our efforts to address the global issue of climate change".
Terumo Group's targets for GHG emissions reduction
Scope 1 and 2
・Reduce absolute GHG emissions 50.4% by 2030 from a 2018 base year
・Increase a ratio of renewable electricity use up to 50% by 2030
・Achieve carbon neutrality by 2040

Scope 3
・Reduce GHG emissions 60% per unit of revenue by 2030 from a 2018 base year
(Scope definition)
Scope 1: Direct GHG emissions by the company (e.g., fuel combustion)
Scope 2: Indirect GHG emissions from energy production such as purchased electricity (e.g., GHG emissions from electric companies)
Scope 3: Other indirect GHG emissions (emissions from other companies in raw material production, transportation, disposal, and other activities related to the company's business operations)
About Terumo
Terumo (TSE: 4543) is a global leader in medical technology and has been committed to "Contributing to Society through Healthcare" for 100 years. Based in Tokyo and operating globally, Terumo employs more than 28,000 associates worldwide to provide innovative medical solutions in more than 160 countries and regions. The company started as a Japanese thermometer manufacturer, and has been supporting healthcare ever since. Now, its extensive business portfolio ranges from vascular intervention and cardio-surgical solutions, blood transfusion and cell therapy technology, to medical products essential for daily clinical practice such as transfusion systems, diabetes care, and peritoneal dialysis treatments. Terumo will further strive to be of value to patients, medical professionals, and society at large.